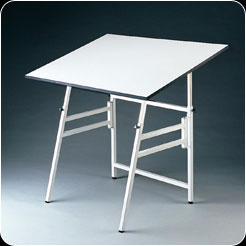 QUINT GRAPHICS is a new, rapidly growing Importer and Distributor of Drafting, Graphic Arts and Construction Layout equipment and supplies. Established in 2005, we also serve as one of the marketing arms for QUINT MEASURING SYSTEMS, INC., the U.S. manufacturer of The Original True Angle® (www.quintmeasuring.com).
With over 25 years of sales and marketing experience in the industry, our management team is committed to the goal of establishing QUINT GRAPHICS as a primary source for drafting and related equipment and supplies. We have negotiated strategic alliances with major domestic and international manufacturers in order to offer our customers the best quality products available at reasonable cost.
This site provides retail pricing, visual, and technical information on our products.
Please contact us by phone, fax or e-mail for more information, discounted pricing, or for available shopping, internet and phone ordering options
Thank you for visiting our site. We appreciate your interest.